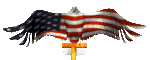 "The Eagle Still Flies"

MISSION STATEMENT
Calm Before The Storm Charities, Inc. is a non-profit organization chartered in July of 2004 for the purpose of helping to meet the needs of communities by hosting music concerts to bring together the people of our great country in the celebration of our strength and unity and raise funds to benefit those in need.

Further, Calm Before The Storm Charities has adopted the following:
A: To provide funds for the counseling and
rehabilitation of Veterans of the American
Armed Forces who are suffering from
substance dependence and abuse issues.
B: To provide funds for local communities
with underprivileged families who need
assistance with the payment of utility bills.
C: To provide funds to assist with disaster
relief and disaster awareness, working with FEMA