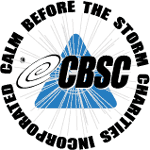 Home
Mission Statement
Contact Us
Coming Events
Listen To The Music
Our Sponsors
VetFest "07"

VISIT THESE LINKS
EasyChair Music
Hole-N-Wall Recording
Operation Stand Down
Calm Before The Storm Charities, Inc.
CBSC is a community supported IRS 501 (c)(3) non-profit organization.
Our IRS Identification Number is 75-3165290
All donations to CBSC are tax deductable.
Read All About It HERE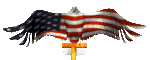 "The Eagle Still Flies"
Click to listen
"We believe in our Country and the American People. It is our dream to bring each heart together under the American Flag and show the world we are strong. We respect the soldiers who have fought for us, we have a plan to help fight disaster when it befalls us, we will give our community a helping hand. This organization provides a chance for each person to reach out and do whatever he or she can, no matter how big or small the task. Every one of us can make a difference."